---
to be written
ArcadeHacker's Blog
ArcadeHacker's GitHub Repo
---
Hardware
:: IMAGE OF ARDUINO MEGA with LCD::
---
Software
The software is 99% the same as you get from ArcadeHacker's site. Just has a few cosmetic changes made to it.
See downloads below (link below)
---
Adapter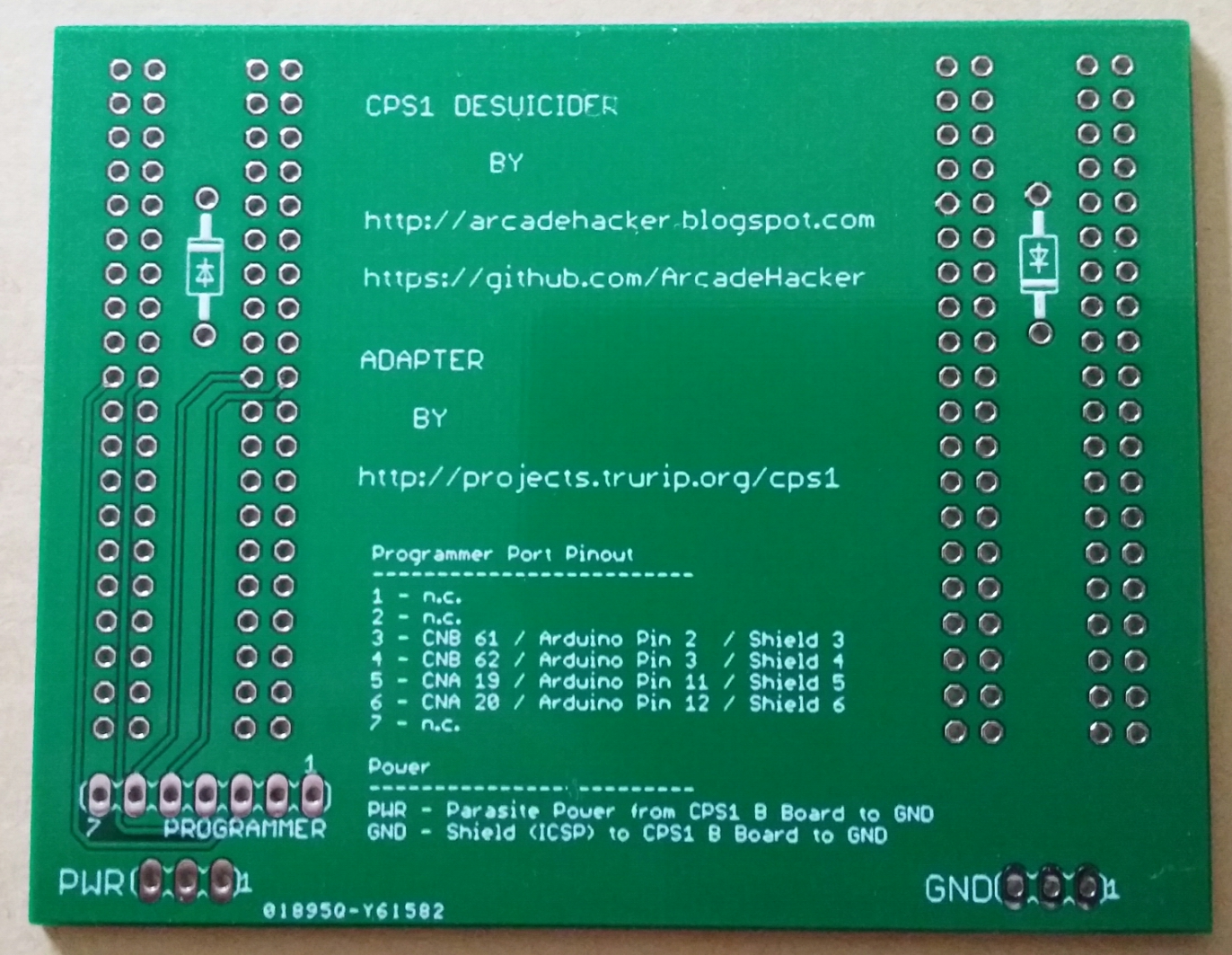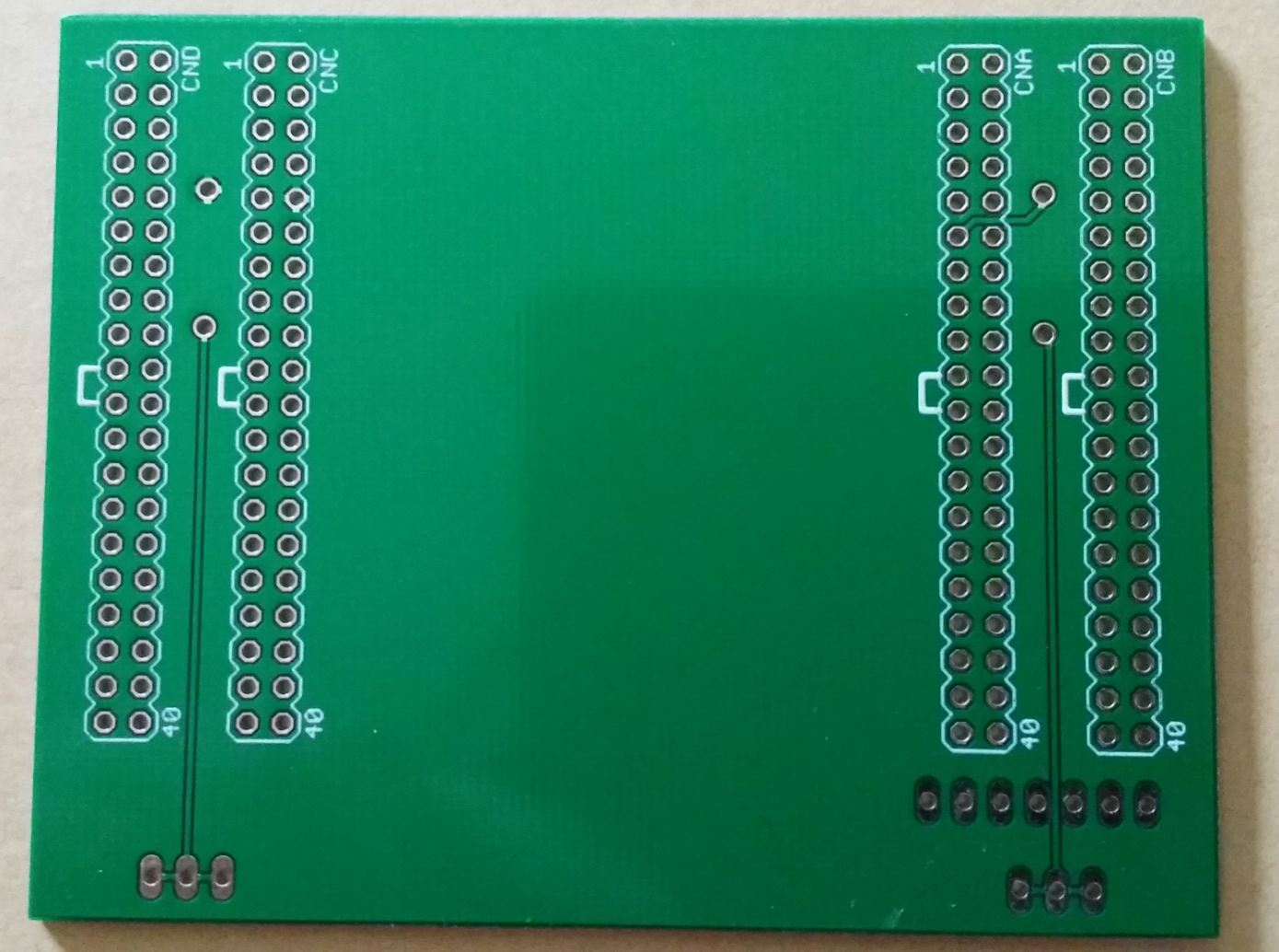 Note: There is a small error on the silk, which has been corrected but not sent out for production
---
Changelog
07 Apr 2016 – currently awaiting PCB's from China fab
08 Apr 2016 – crap. made error in silk. too late to fix.. parasite power should NOT go to ground.
13 Apr 2016 – PCB's are here!
15 Apr 2016 – everything fits perfectly!! Still awaiting IDC40 connectors then I can assemble one
25 Apr 2016 – ditched IDC40 in favor of straight header pins.. IDC40 are a pain to disconnect!!
---
Downloads
Modified Arduino Script by emuDrache [@github]
Original Script by ArcadeHacker [@github]
---
CPS1 is trademark CAPCOM are the property of their respective companies.